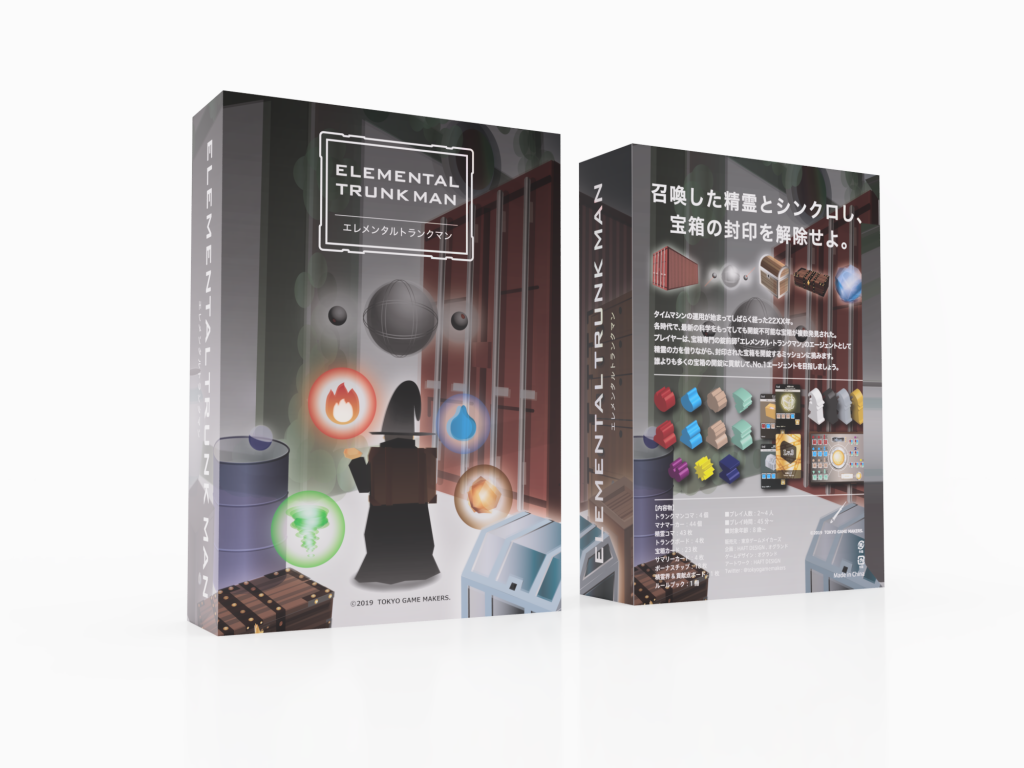 2-4player
30 min.〜
8 and older
■English rules
https://drive.google.com/file/d/1R-J2C9qxFQtdoyCbvukvngt5YcOoraDW/view?usp=sharing
■Expansion Pack of English rules
https://drive.google.com/file/d/1HDZtxB1ie3mJ4Df0MR43Qi5m8yaZXLUk/view
■Game Overview

Players take on the role of "Elemental Trunkman," a locksmith who manipulates the power of spirits, and aim to unlock sealed treasure chests.
A wooden treasure chest, a treasure chest wrapped in flames, a Pandora's box that exists only in legends, is this a treasure chest? Many treasure chest cards will appear, up to the cardboard box that seems to be.
Contribute to unlocking more treasure chests than your rivals and aim to become the No.1 agent.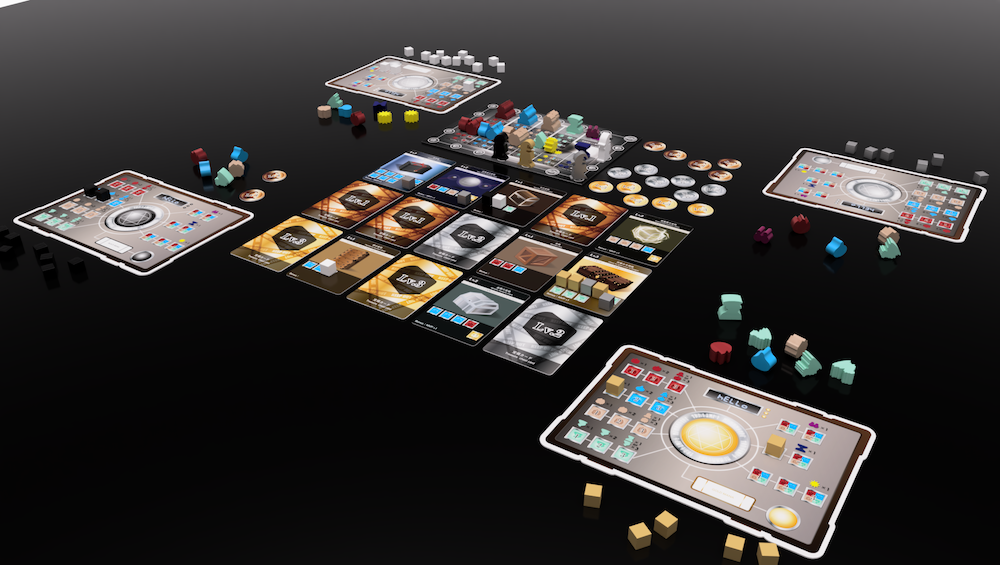 ■Story
22XX years after the operation of the time machine started. Several treasure chests that can not be unlocked are found in each era.The only way to unlock against a treasure chest that can not be unlocked even with the latest science is to use the power of spirits.As an agent with an "Elemental Trunk" that calls on "Elemental", we aim to unseal many treasure chests while collaborating with rivals. (Excerpt version)
■Components
Trunkman piece:4
Mana-marker:44
Elemental piece:43
Trunk board:4 Treasure chest card:23
Summary card:4
Bonus chip:18
Elemental world & contribution point board:1
Rule book:1

■Credit
Planning: Yusuke Akiyama, Oguland
Game Design: Oguland
Artwork: Yusuke Akiyama
World view setting: Yu Miyazaki
Special Thanks: Yu Miyazaki, Kansuke Nishida, Anaguma
■How to obtain
Available at stores nationwide.
Sales will end as soon as stock runs out.