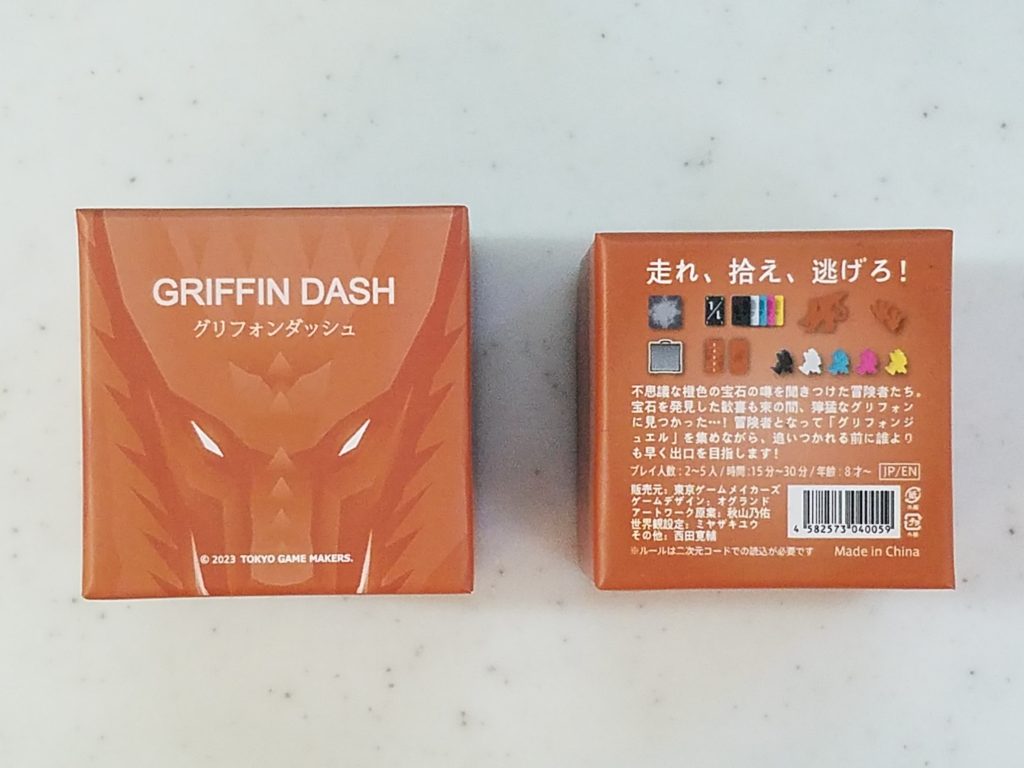 ・2-5player
・15 min.〜
・8 and older
■Japanese rules
https://ubiquitous-dedication-881.notion.site/ef9a2eed1eeb429ca17fca60d85e6ac5
■English rules
https://ubiquitous-dedication-881.notion.site/GRIFFIN-DASH-rule-book-01ba072e5f3d45a0b70135ad1f27563b
■Game Overview
Adventurers heard rumors of a mysterious orange jewel.
Their joy at discovering the jewel is short-lived when a ferocious griffin spots them..!
Players become adventurers, collecting "Griffin Jewels" and aiming for the exit before the griffin catches up with us, before anyone else can!

The griffin finds us and comes straight for us.
We were terrified. We scattered the jewels we had collected and ran toward the exit at once!
We had to pick up the jewels as we ran! What we had to do was simple.
We must get out of the cave before the others do. Then block the exit.
Then I would be the only one to get the jewels!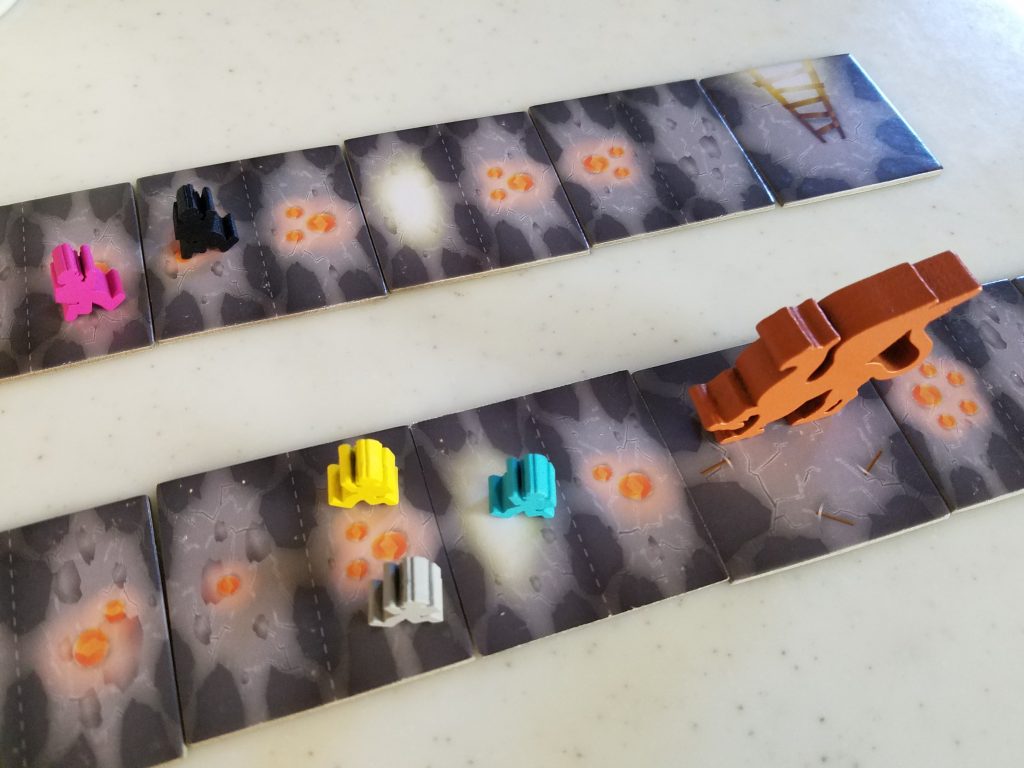 ■Components
Adventurer Pieces:5
Griffin piece:1
Footprint Marker:1
Griffin Jewels(small):30
Griffin Jewels(large):10
Start Tile:1
Griffin Start Tile:1
Goal Tile:1
Dungeon tiles(For 2 squares):12
Step cards:25(5 sheets per color)
Trunk Cards:5
Griffin Card:1
■Supplemental Information
Griffin Dash" is a sister product of "Dragon Dash".It follows the world view and rules of DRAGON DASH with some revised rules.If you own DRAGON DASH, you can combine the two and play as "MEGA DASH"!Whether you have Dragon Dash or not, you can enjoy it.
■MEGA DASH rule is here
Japanese rules
https://ubiquitous-dedication-881.notion.site/34cd0015820e4d5488bbc9ce45f71736
English rules
https://ubiquitous-dedication-881.notion.site/MEGA-DASH-rule-book-7fde38b49d874eeea0aba73bb66f4306
■Credit

Game Design: Oguland
Artwork draft: Yusuke Akiyama
World view setting: Yu Miyazaki
Other: Kansuke Nishida
Planning: Tokyo Gamemakers
■How to obtain
Available at stores nationwide.
Sales will end as soon as stock runs out.