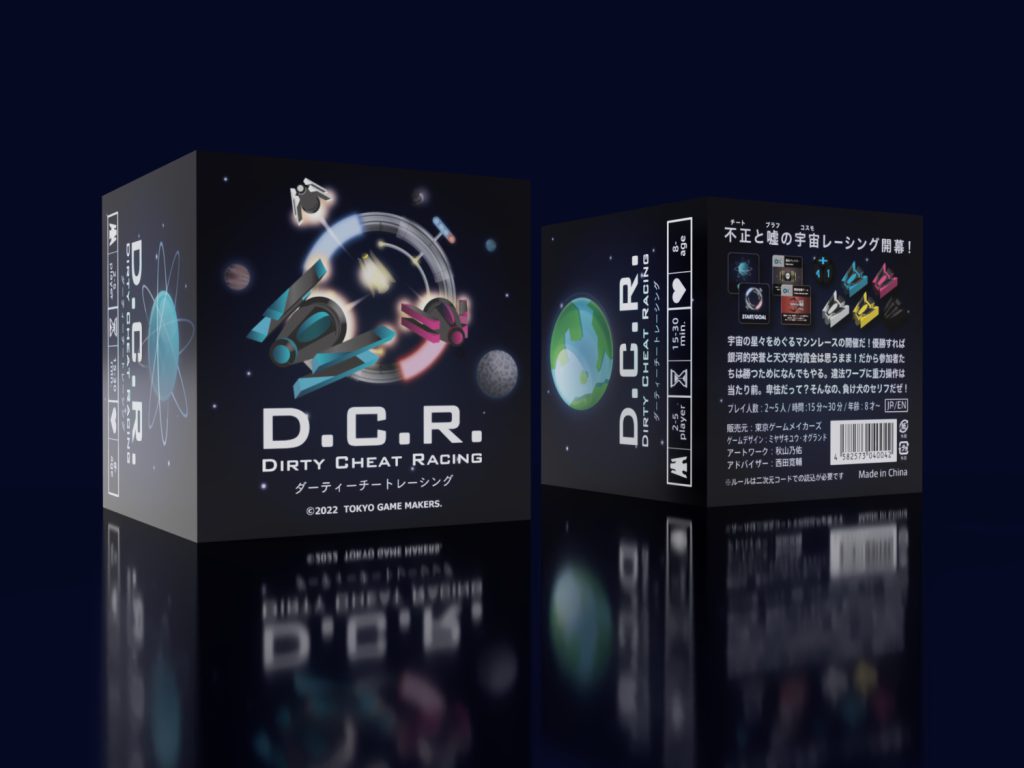 2-5player
20 min.〜
8 and older
■Japanese rules
https://ubiquitous-dedication-881.notion.site/DCR-Dirty-Cheat-Racing-b19b72e17103499ea3a408b9cf9b25a6
■English rules
https://ubiquitous-dedication-881.notion.site/DCR-Dirty-Cheat-Racing-rule-book-9e3391b644d34eddb74f2b17c785fb91
■Game Overview
DCR (Dirty Cheat Racing) is a game about racing cars around a large universe.
The winner is the one with the most points at the end of three rounds.
However, even though it is called a race, you don't need to have any machine piloting skills in order to win.
All you need is a little bit of luck, a few sneaky cheats, and an overwhelming amount of fucking guts!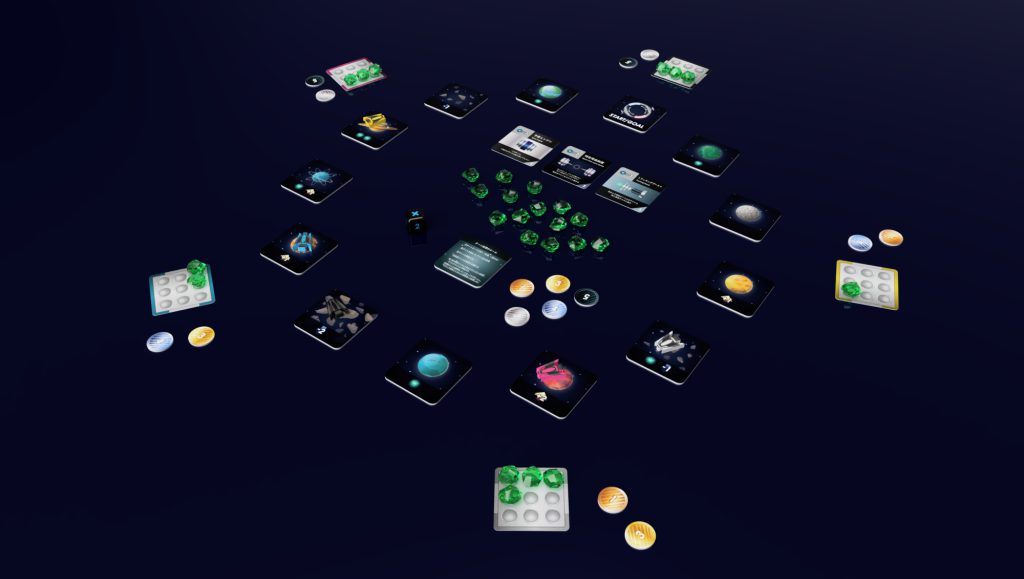 ■Components
Machine frame x 5
Player cards x 5
Planet tiles x 13
Processing order tiles x 1
Cheat cards x 13
Points x 15 (3 each of 1.2.3.4.5)
Energy x 24
Dice x 1
Rules sheet x 2
■Credit
Game Design: Yu Miyazaki, Ogland
Artwork: Yusuke Akiyama
Advisor: Kansuke Nishida
Planning: Tokyo Gamemakers
■How to obtain
Available at stores nationwide.
Sales will end as soon as stock runs out.